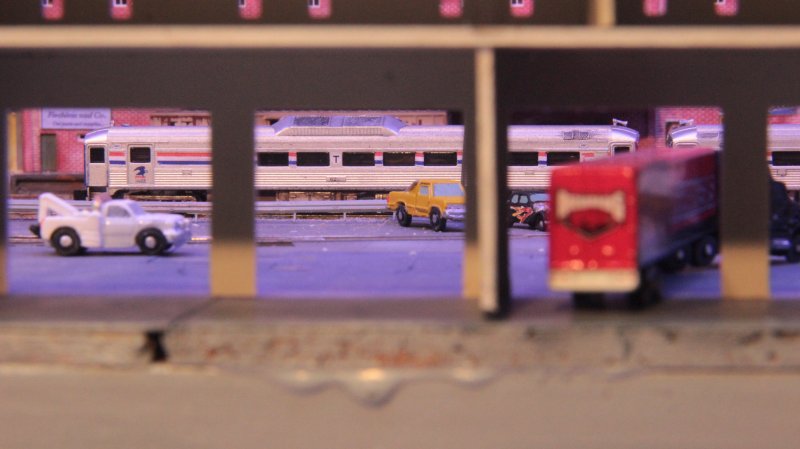 Eine Idee um die große freie Fläche im Vordergrund zu beleben, war eine angeschnittenen Werkstatt.
Diese wurde aus Resten von N Bauteilen probehalber angesetzt.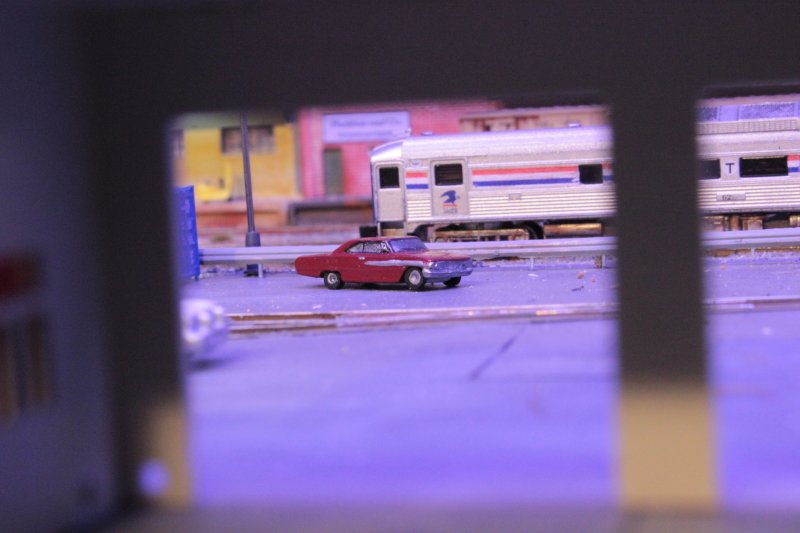 An idea to revive the large open area in the foreground was a cut-out garage.

This was determined from residues of N components on a trial basis.


Schrott von Otto (otto-scrap-design)
Scrap from Otto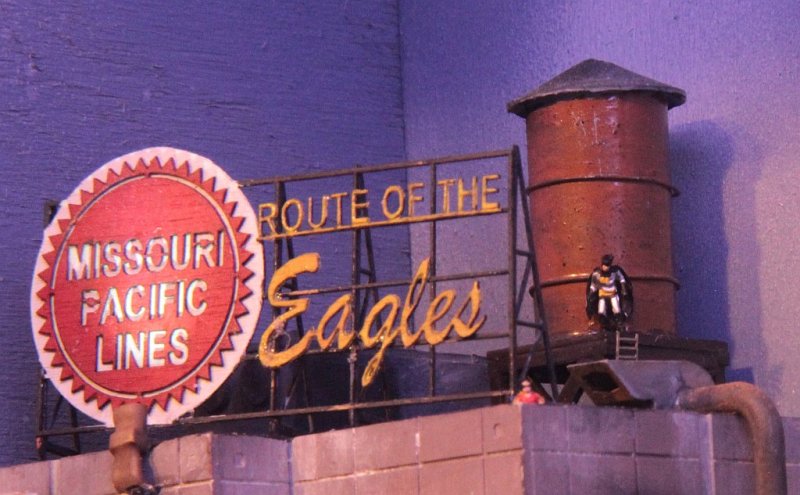 Für die Sicherheit in Flaggstone East wurden 2 Berühmtheiten angeheuert :-)
for the safety in Flaggstone East is now the job of Batman and Robin :-)