In den Vergangenen Monaten wurden die Weichensteuerung nochmals neu aufgebaut.
Grund waren Berührungen auf der Sammelpatine, so das Weichen nicht funktionierten.
Nun haben immer 2 Weichen eine Steuerung.
Auch wurden die Kulissen und Gebäude geplant und an Rainer Tielke (Ratimo) zum fräsen gegeben.
Weitere Kulissen / Hintergrundgebäude wurden aus N Bausätzen aus China
zusammengesetzt bzw. selbst gebaut.
Alle Räume zwischen den Schienen wurden mit Kork aufgefüllt.
Der Deckel der Anlage mit der Beleuchtung ist auch entstanden, so das das Diorama beleuchtet ist.
In the past months, the turnout control has been rebuilt again.
Reason why, there where contacts at the printlayout, so the switch did not work correct.
Now always have 2 switches one doublecontrol.
The scenery and buildings were also planned and given to Rainer Tielke (Ratimo) for milling.


Further sceneries / background buildings were from N kits from China


Assembled or self-built.


All the spaces between the rails were filled with cork.




The cover of the plant with the lighting is also developed so that the diorama is illuminated.
Hintergrund ist eingefärbt, Zwischenräume mit Kork und Balsa aufgefüllt
Background is paintet. Interspaces filled with cork and Balsa wood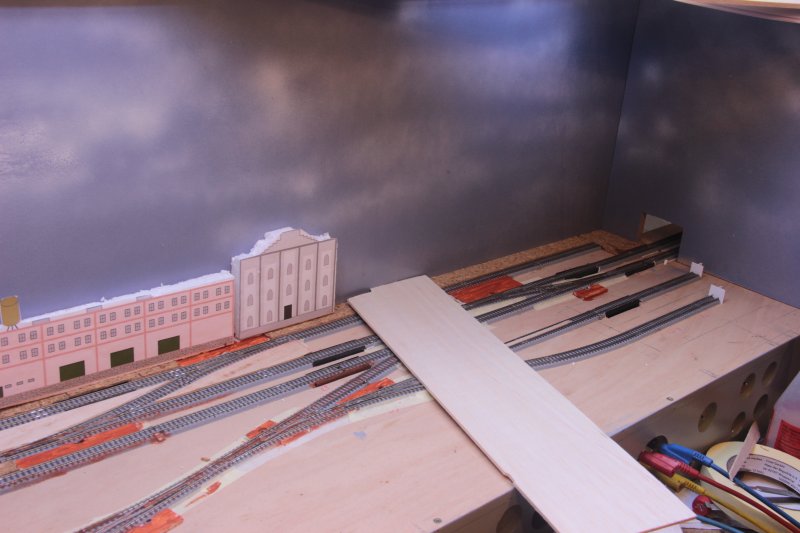 Planung der Strassenbrücke
planning the Bridge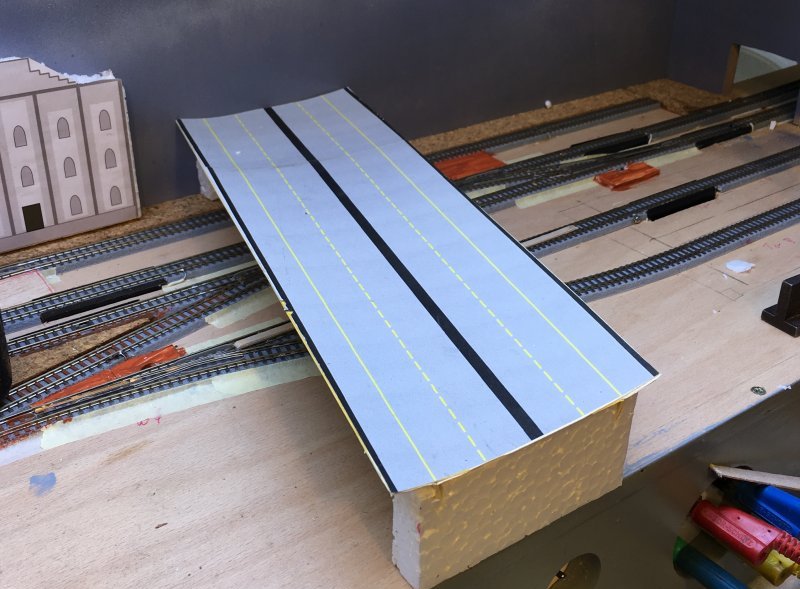 Erstes Muster / first layout
Stellprobe der Fabrik / factory sample